Being Vulnerable – a Good Place to Start
Therapy can feel extremely vulnerable at first. It may even be a little nerve-wracking just exploring this Website while thinking about picking up the phone and calling.
You may have several tabs of therapists' sites in your browser and feel uncertain of how to even begin to pick one. You may even think, "Looks a little young. I don't know for sure." We understand all of that. And we hope we can help make your decision a little easier.
We Have a Knack for Putting You at Ease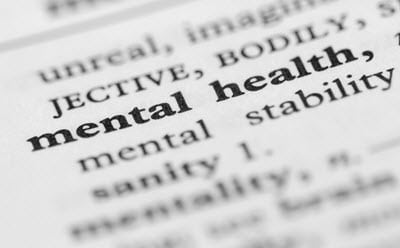 When you work with the staff at Mental Shifts, we do our very best to put you in as much ease as possible. The good news? We have never had a client who did not feel more comfortable after coming to see us.
In fact, most clients tell us they feel better after their first session. And it only gets better as time goes on, too. The more you meet with us, the safer you will feel. You will begin to feel empowered, self-assured, and worthy of the love you crave. 
At Mental Shifts, what we can offer you is a calm, soothing environment where you will instantly feel well cared for and treated with the respect you deserve.
Picture coming into the office for the first time, sipping coffee (or tea, if you prefer) and having the sense you are in the right place. After the first session, you walk out of the office feeling lighter. You think, "This could work" and "I don't have to go through this alone anymore."
It can be hard to take the first step on this journey, and it can be very easy to find excuses not to start – but what awaits you is SO worth it. And YOU are so worth it.
About Dr. Grant
Getting to know you excites me – I love talking with people. I will genuinely take an interest in who you are and care about helping you get the life you desire.
I also won't stop at listening or talking. I am more than just a great friend you meet at a coffee shop or grab a drink with. I may feel like that at times, but I also have quite a few tools to help you reach your goals.
Here are a few of my credentials:
Doctorate in Clinical Psychology from Azusa Pacific University
Psychodynamic Concentration (Attachment-focused/Relationship oriented)
Licensed Psychologist in the state of Nevada since 2016
10 years of experience in the field
Dialectical Behavior Therapy (DBT) trained in Manhattan, NY
Past Groups Coordinator at UNLV's The PRACTICE (CBT, DBT, Young Adult, and Process Groups)
Gottman and Imago Dei trained Couples Therapist in Southern CA
I personally feel my calling in life is to help others. I get a sense of accomplishment from meeting people who are struggling, maybe even in a dark place, and helping them find their way out. That is not only what I love to do, but what I can do for you.
When I am not helping people, I enjoy playing with my two dogs, cooking dinners with my fiancé, and doing amateur photography. In fact, several photos on this Website were taken by yours truly (not the ones of staff).
Hi, I'm Lori!
My specialty is Domestic Violence -child abuse/sexual assault. I have been working with Victims of Crime from the DA's office for over 10 years providing services to both men and women/children in crises situations. I work with CCC Superior Court, Family and Criminal to help individuals seek visitations with their children after an arrest or involvement with CFS. I also perform as a 730 expert.
I provide couples therapy, reunification therapy. I see teens who are having trouble in school and at home. I work with whole families to teach communication tools and implement behavior modification tools. I am a systems therapist.
I have a special MS degree in Criminal Justice with a conentration in Public Safety, graduating in 2013. I have received an award for Therapist of The Year for 2012 from the Contra Costa County D.A.'s office and Victims of Crime of California.
I enjoy providing therapy with a systems modality to help my clients learn skills and tools to combat anxiety, depression, and negative thoughts processes. With a Psych-Ed approach you too can gain complete control of your life!
Mental health Matters!
About Kaydian Woolery
, CPC-I
Hi, I'm Kaydian. I believe we all have the potential to grow and to achieve happiness and fulfillment in our lives.
Sometimes this is not always an easy process. Life is full of challenges and some of them can be debilitating, impairing our ability to function.
Regardless of whether you are experiencing a crisis (traumatic experience, relationship distress, divorce, grief) or desperately trying to change an old pattern of behavior, I am here to listen.
I want to help you succeed and break free of whatever it may be causing you pain and suffering. Pain is inevitable suffering is not! Using evidence based techniques I assist clients to reach their best self.
My role as the therapist is to help bring awareness and be a guide to the client. My theoretical Orientation is CBT and Rogerian. The client plays a major role in their therapeutic journey.
I offer Parts and Memory therapy interventions as well as DBT techniques.
I provide my clients a empathetic and non-judgmental ear to work through their distress. I invite you to call or email me today, I'll be happy to answer any questions you may have.
Begin your healing today.
About 
Vanya Georgieva-Matev, MFT-I
My name is Vanya.
My life experience has helped me gain a valuable understanding of what it is like to go through profound, and life-changing loss. In addition, I am trained to assist you in handling life trauma, along with the pain, guilt, anger, depression, helplessness, and anxiety about the future.
I am a State-Licensed Marriage and Family Therapist intern. I have obtained my degree from the University of Nevada, Las Vegas. I am trained in the system's theory approach, therefore I recognize the importance of integrating the whole family in therapy when appropriate.
A little bit more about me..
I have experience with individual clients as well as couples, and families including small children and adolescent
I am certified in Grief Treatment: Evidence-Based Approaches to Care Across the Lifespan
I am trained in Integrating Marriage and Family Therapy with Families Living with Autism Spectrum Disorder
I am trained in basic Applied Behavior Analysis
Below are a list of my specialties…
Narrative Therapy with individuals, couples, and families for various psychological problems.
Grief Therapy
Solution Focused Therapy with Families Living with ASD
About 
Tiffany Simonetti, LCPC
Hi, I'm Tiffany. I focus on creating a collaborative journey in healing symptoms related to depression, anxiety, stress, and trauma wounds in order to help you move forward in your life
My experience includes two years working with individuals and families, two years working with university employees and students, one year focusing on couples, and another year running groups.
I am a Fully Licensed Clinician in Nevada and love working with many populations. I specialize in using a client-centered approach with cognitive behavioral and dialectical behavior techniques.
About 
Michele Lynn, MFT-I
Welcome
There is discovery, growth and profound life-changing experiences possible when you seek the help of a compassionate and professionally trained therapist.  My approach to therapy is grounded in a calm, safe and supportive focused journey of healing.  My passion for therapy additionally includes a grounded holistic contribution for clients to explore additional physical and spiritual factors through yoga meditation techniques. 
As a PhD student and state-licensed therapist, my professional experiences in the treatment of  primary survivors of direct violence, abuse and related phobias is a passionate calling. Compassionate primary survivor therapy includes healing in discrimination, oppression, rape, sexual assault, domestic violence, stalking, racism, homophobia, transphobia and child abuse.
The environment where we work together is relaxed and comfortable where you will feel understood and assured that we are focused in facing and fighting to heal traumatic experiences and reshaping life. Our work will always be confidential and treated with the highest respect.
Therapy can provide new perspectives and insight into challenging problems and additionally often heals relationships. There is a path to healing. There are tools that will serve you to reach your healing goals and maintain your progress.  You will grow stronger courageously harnessing resolve and discernment.  There is a radiant future ahead for you.
A little bit more about me:
I am a Licensed Marriage And Family Therapist Intern and also a Ph.D Student specializing in Couples Counseling.
I am clinically trained in sequences for specialty in trauma sensitive training to understand PTSD and trauma brain injury.
I offer EMDR (Eye Movement Desensitization and Reprocessing) and tapping solutions for a reconnection of mental and physical reconnection by tapping via body stimulation.
 My Specialties Include:
Yoga Therapy
Person-Centered
Trauma
High conflict relational dynamics
Anxiety
Co-Dependency
Dr. Jacquelyn Rinaldi, PsyD Intern
Hi, I'm Jacquelyn Rinaldi.
I have spent the last decade or so investigating compassion and self-awareness as well as the effects of meditation on the psyche. There are so many ways to empower ourselves and create more of what we want in our lives. Often times a shift in thinking can make a huge impact on the outcome of our lives.
My training is in Archetypal Psychology which is a combination of Psychology, Philosophy, and the spiritual aspects of the Psyche.
Much of my approach centers around deepening self-awareness which is a key to living with balance. The more self-aware we are, the more apt we are to choose assertive, wholehearted, compassionate responses when challenging situations arise. As we deepen our self-awareness, we also develop greater clarity, well-being, and resilience which is the key to overcoming many challenges in life such as depression, anxiety, and feelings of being stuck.
Currently, I am continuing my training, earning another doctorate degree in clinical psychology. This aspect of psychology brings the diagnostic and cognitive science aspects as well as many research-based practices and interventions to my skillset.
I also enjoy teaching Psychology at College of Southern Nevada, as well as speaking and leading workshops for corporate clients and conferences across the country.
My Specialties include: 
• Shadow work, unraveling the knots from the unconscious mind
• Dream analysis
• Cognitive Behavior Therapy
• Certified Meditation Teacher: trained by Jack Kornfield and Tara Brach
Ciera Primas, CPC Student Intern
Hi, I'm Ciera. 
Although I am fairly new here at Mental Shifts, I have a strong foundational knowledge and experience working in Mental Health.
I graduated from
 Bowling Green State University with a degree in psychology. I have experience working with adults in correction facilities, community mental health programs, and children who have been diagnosed with varying types of mental disorders.
My young age allows me to have a fresh perspective and also knowledgeable in the most recent developments of research in the field.
When working with me, you will find that my form of therapy is a very collaborative experience. I am here to guide you and support you in your journey, not decide what your journey is. I have a directive approach and like to challenge my clients to better themselves by considering other perspectives.
What can I do for you?
I utilize the Person-Centered theory, which means I believe that you are capable of growth and solving any problem that may arise in their life, both present and future. You may be wondering if that is the case why go to therapy. When working with me you will find that my form of therapy is a very collaborative experience, and I am here to guide and support you in your journey, not decide what your journey is. I have a directive approach and like to challenge my clients to better themselves by considering other perspectives.
At the end of each session, I like to have my clients feel more comfortable and confident in who they are. My hope for us to find reasonable and effective solutions to overcome your current challenges and also create a toolset for you to use for problems you may encounter in the future.
I believe therapy is meant to help you in ALL aspects of your life! I also know that the approaches I use can continue to empower you even years after our last session.
Danny Phung, CPC Student Intern
Do you feel misunderstood? Are you engaging in negative self talk? Do you find it difficult to communicate your needs, wants, or expectations?
Hi, I'm Danny. I am a student therapist who believes that change can be achieved within.
Are you feeling lonely because your ideal self is not congruent with your current self? Is there something you have not been able to let go?
If you choose to work with me, I can help you explore the depths of your emotions and experiences. From there, I believe that therapy is beneficial for those who are honest with themselves and are willing to be open-minded to new perspectives.
My approach to therapy is a collaborative one. I seek to understand your world, your issues, and most importantly you! As your therapist, you can expect me to listen and challenge you when appropriate. I am here to help you, guide you, and support you. It is my objective to make you balanced and whole.
I can help you identify what it is that has been holding you back, generate solutions, and find meaningful ways to implement them into your life.
There is no one size fits all in therapy, so I tailor my approach to your expectations and your needs.
I am excited to meet YOU!
Devin Chance, Undergrad Student Intern
Hello, my name is Devin.
I am a Senior at Colorado State University working on my internship for my Bachelor's Degree in Psychology, with my main focus being on Clinical/Counseling Psychology.
What drew me to Psychology the most is that it offers the ability to help people through they might have or encounter. 
Since I grew up on a Military Base, I have seen just how detrimental that can be. There never seemed to be enough Psychologists or Psychiatrists available. That's why my main focus, once getting licensed, would be to try to help veterans and their families in any capacity I can.
Jasmine Hardman, CPC Student Intern
Call me Jas…
I have ALWAYS had a passion for helping others. I believe ALL individuals deserve a space free from judgement to express themselves and share their stories.
I am here to listen and work with you to set and achieve life-changing goals.
I have a fresh take on all of the latest therapeutic developments and a wealth of knowledge at my disposal. I work closely with the team of other counselors at Mental Shifts and undergo regular supervision to hone my skills as a clinician.
I graduated with a BS in Biology. With my science degree, I gained greater understanding of how the body works. I am currently a Counseling Psychology Student Intern, learning daily.
Although I am new to this field, I am not new in the business of caring for others. Together, I believe we can get you feeling whole again.
Specialties:
Person-Centered
Cognitive Behavioral Therapy
Mindfulness 
I believe Individuals are the expert and have within them everything they need to become their ideal version of themselves.
My aim is to help you realize patterns of unhelpful behavior and find solutions.
In a session with me, you can expect to learn skills to cope and problem-solve while also challenging the narratives we hold about who we are. Our session will flow collaboratively. I believe working together is important for the process.
With me, you WILL find solutions that work for your life! I will help you get there. And, at the end of our therapeutic process, you can expect to feel liberated, empowered, and worthy of taking up space.